What can be more exciting than celebrating Pessach at a Luxury  Hotel by the sea in Spain
 The Gran Hotel Elba Estepona & Thalasso Spa 5*
April 22nd – May 1st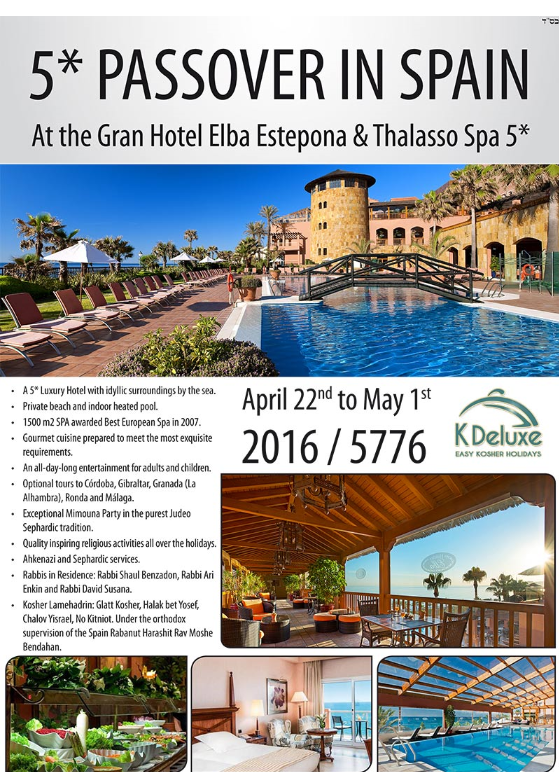 *1500 m2 SPA awarded Best European Spa in 2007.
*Gourmet cuisine prepared to meet the most exquisite requirements.
*All-day-long entertainment for adults and children
*Optional tours to Cordoba, Gibraltar, Granada (La Alhambra) Ronda and Malaga.
*Exceptional Mimouna Party in the purest Judeo Sepharadic tradition
*Quality inspiring religious activities all over the holidays.
*Ashekenazi and Sepharadic services.
*Rabbis in Residence: Rabbi Shaul Benzion, Rabbi Ari Enkin and Rabbi Davis Susana.
*Kosher Lemehadrin: Glatt Kosher, Halak bet Yosef, Chalov Israel, No Kitniot. Under the orthodox supervision of the Spain Rabanut Harashit Rav Moshe Bendahan
Call us today to book your Best Pessach Ever